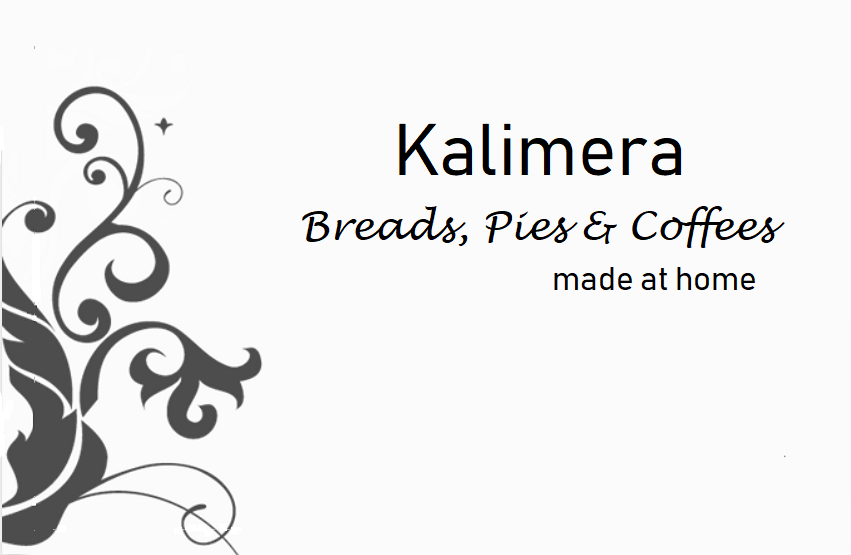 Kalimera Breads (EH3 8EA, West End) is open throughout the lockdown period. We are open 7 days a week for takeout. We do food delivery in the evening, during 17:00-21:00, only via pre-order through phone or email. We deliver with our own drivers. Our menu can be found at www.facebook.com/kalimerabreads/?modal=admin_todo_tour
About us:
We were founded 9 May 2019. At Kalimera Breads we continue the Greek tradition of authentic bread, cakes and pastries. Today, our family's initial recipes live on in the hands of our expert bakers, who take care of all our items that are prepared in house.
Whether you are visiting Kalimera Breads for one of our signature sourdough or for the best pies around, you can be certain that quality, attention to detail and great taste are in every bite. We thank you for being part of our journey!
Products:
Traditional bread sorts: Sourdough, Multiseed, Black Wheat, Monastery Loaf. Pies with Spinach (Spanakopita), Cheese, Leek, Pumpkin, Peppers, Olive. Juice, fizzy drinks and rare teas. Coffees and Hot Beverages.
Contact us:
For orders/communication: 075622 45167, [email protected]
Address: 204 Morrison str. EH3 8EA, Edinburgh
Opening Hours:
Mon-Sun 09:00-17:00