Hellenic Community of Edinburgh
The Hellenic Community of Edinburgh (HCE) was founded in 2014 by a group of Greeks and Cypriots, permanent residents of Edinburgh, who shared a common vision: Το represent and support solidarity amongst the Hellenic population of Edinburgh as an ethnic group, with the view to further promote their welfare and common interests. In a short length of time, HCE has managed to establish itself as the main point of contact between Greek people of Edinburgh with the rest of the world.
The progress and successful operation of HCE was formally acknowledged in 2018, when the organisation was awarded its Scottish Charity status by the Office of the Scottish Charity Regulator (OSCR).
---
Invitation to a Charity Gala Celebrating the Bicentennial of Greek Independence, 18 September 2021, Glasgow

A Charity Gala to support those in need and an evening full of Greek culture!
The Hellenic Community of Edinburgh fully supports this event.
We look forward to seeing you all there!
Please buy your tickets now to avoid disappointment!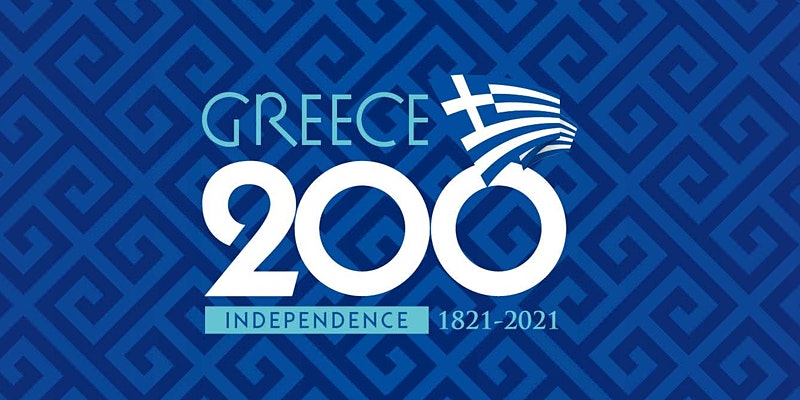 ---
Announcement – COVID-19 PCR Test
Following the relevant guidelines of the Civil Protection Service of Greece, airline passengers must fill in a PLF form (which can be found at https://travel.gov.gr/) and have a negative PCR Covid-19 test before their trip.
After a relevant request of one of our members, we conducted a quick search for where one can take this test, but also at what price and the results of our research is as follows:
We recommend all passengers to check the relevant government and airline guidelines/regulations before their trip, as these are constantly changing. HCE will try to report any changes, but bears no responsibility for the validity of these updates.
---
Announcement – COVID-19
In this difficult period, due to Covid-19, the Greek community of Edinburgh wishes everyone to stay safe and look after one another.
---
Donations and Sponsorships
No one has ever become poor by giving…

Anne Frank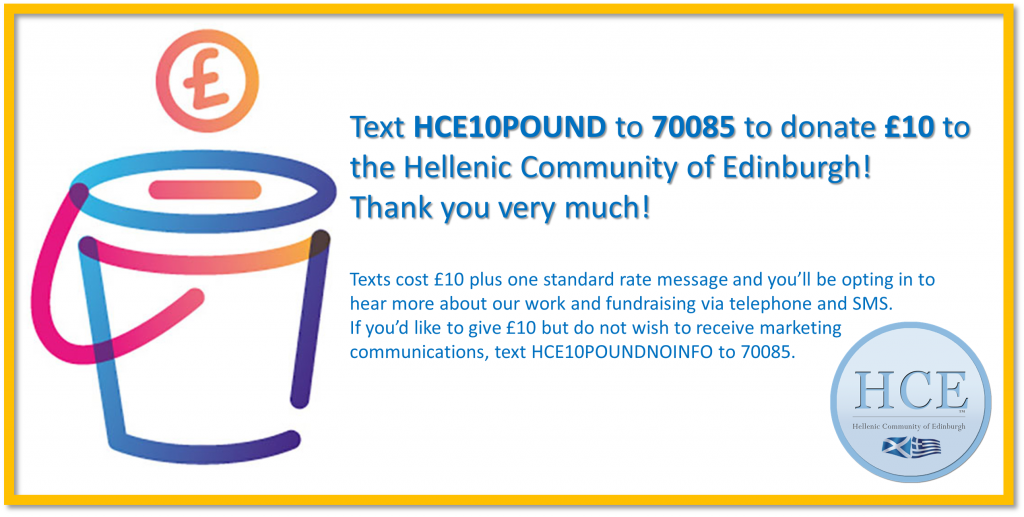 ---
---
We also welcome donations via:
Bank transfer to the Bank of Scotland, Account Name: The Hellenic Community of Edinburgh, Sort Code: 80-22-60, Account no: 13020563
Paypal at Paypal account: [email protected] or press this button:
We are also very keen to discuss any sponsorship opportunities. For further details, please contact us. Thank you very much!